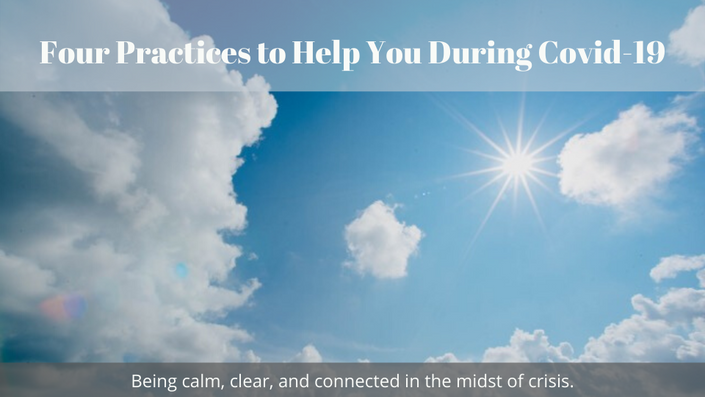 Four Practices to Help You During Covid-19 (Public)
(Free Course for the General Public)
It is March 26, 2020, and with COVID-19, we are facing the unknown. Our lives are suddenly changed and look nothing like three months ago. It is hard to get your mind around. It sometimes seems surreal, even.

The bottom line is many of us are uncertain, stressed, concerned, and afraid. Is there something we can do about this? The answer is a resounding YES. We can learn to work with our minds better.
Most of us do not have a strategy for working intentionally with our minds. When we are not intentionally working with our mind, our mind drifts to the negative and tends to stay stuck there. This compromises how we feel, how we think, and, therefore, our decisions, behaviors, and actions. Further, we tend to deplete ourselves physically. Our immune systems are compromised, inflammation increases, and our nerves and relationships can become frayed. Over time, we burn out.

All of this is happening when we can least afford it. We need our best thinking. Creative decisions. Our intuition. Cooperation and collaboration. Our strongest immune systems and deepest physical reserves for the long haul.

This offering gives you four, 10-minute practices that will help you work with your mind as you face uncertainty. It is a strategy for a healthy mind, no matter your life situation. It is a timeless strategy and, therefore, a strategy for all times. It is just more critical now than it was three months ago.
The four practices provided herein are:
Breath-Focused Awareness Practice
Vagal Integration Practice
Self-Compassion Practice
Compassion Practice
All you need is 10 minutes a day. Each of the above practices is simple to do. Try all four, then simply do one a day.
What's included:
Downloadable mp3 files for each of the four guided practices
Downloadable PDF "cheat sheets" for each practice
A 10-15 minute commentary to give some basic context to each practice and related capacity
You can do this, the time is right, and this will get you started. We've lifted this from a more comprehensive course and given you what you need to get started. It is brief and casual because we wanted to give this gift as quickly as we possibly could.
We hope this makes a big difference for you in a most challenging time. We will get through this, together, and we hope this helps.
Stay safe, and be well!

Course Curriculum
Introduction
Available in days
days after you enroll
Breath-Focused Awareness Practice
Available in days
days after you enroll
Vagal Integration Practice
Available in days
days after you enroll
Your Instructor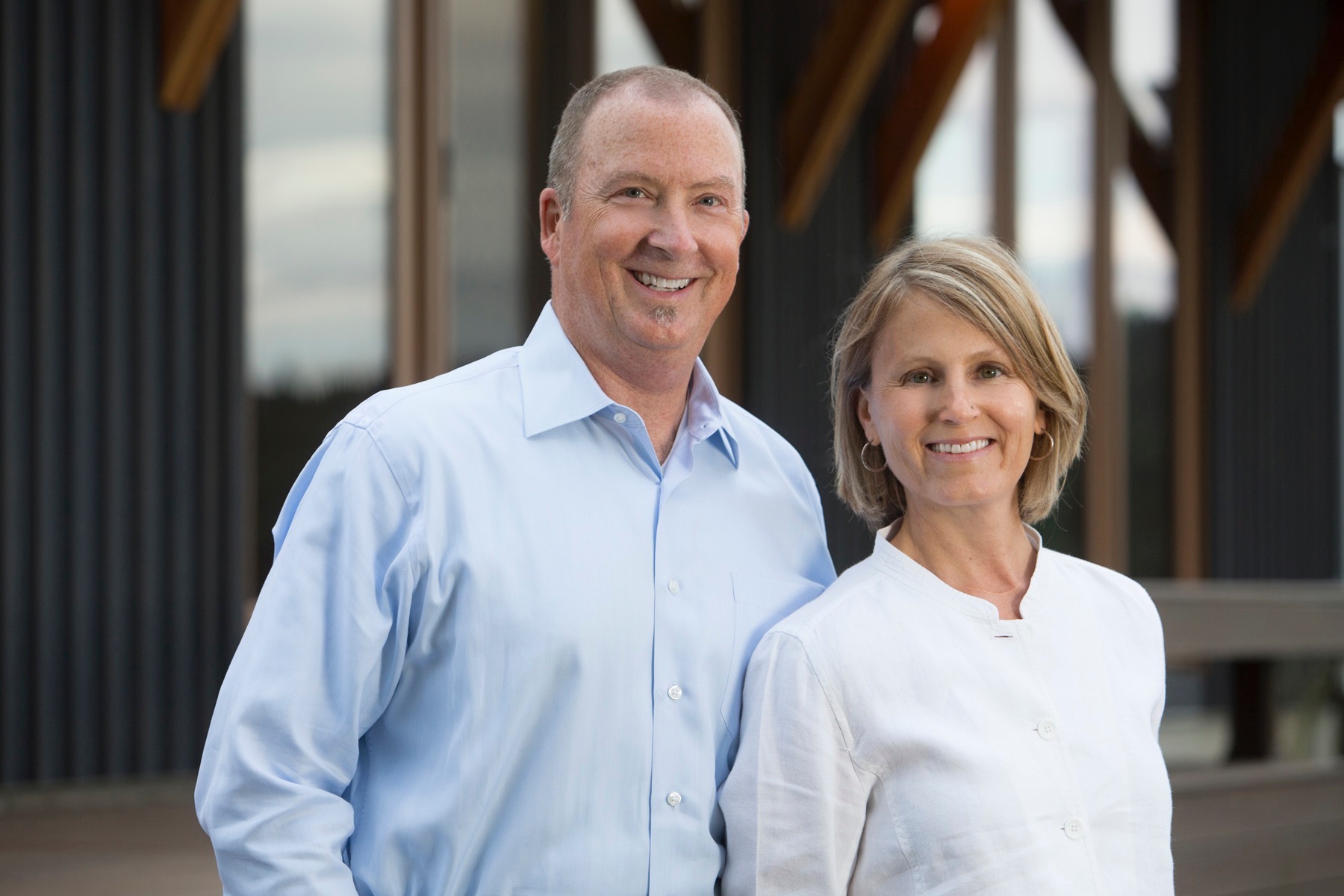 Sara Owens Woodard, Ph.D., is a licensed psychologist and consultant. She has an M.A. in Developmental Psychology from Teacher's College, Columbia University and a Ph.D. in Counseling Psychology from the University of Utah. Sara spent 20 years providing psychotherapy to young children and adults focused on establishing and maintaining healthy and resilient relationships. She has spent the past seven years developing and delivering teaching and consulting modules for Adept. Sara has practiced meditation for 29 years including 13 years of formal practice and training. She is a certified teacher of the Compassion Cultivation Training (CCT) eight-week curriculum developed at Stanford University Medical School and provided by the Compassion Institute. She enjoys motorcycling, hiking, bicycling, gardening in her therapeutic, 88-foot circular garden, and playing with her exceptional dogs—Sol and Kaya.
Otis Woodard has a B.A. in Business from Georgia State University and started his career with Ernst & Young as a CPA, and then as a management consultant. As fascinating as numbers were, people started fascinating him more. He's run a large business unit of a Fortune 100 company and now consults with one, focusing on leadership development, cultural change, and their quest to become a "deliberately developmental organization." Otis has a daily meditation and compassion practice. He enjoys downhill skiing with friends, cross-country skiing with Sara, and walks in the nearby Oregon forests and along the Oregon coast with Sara, Kaya and Sol.
Frequently Asked Questions
When does the course start and finish?
The course will be available during the COVID-19 crisis and will be taken down at the end of it.
Is the course supported?
You will have the ability to leave comments, sharing your questions, suggestions, and experiences. However, it is a free course, a gift, so our ability to provide prompt responses and support may be limited depending on the number of people asking questions.
May I share this course with others?
Yes!